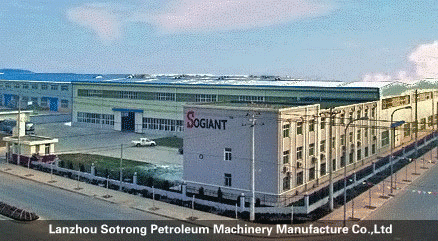 Sogiant Oil Equipment Group is one of the largest oil equipment manufacturers worldwide, which belongs to Sogiant Group. It specializes not only in manufacturing, but also in selling, designing, engineering, training, and servicing high quality oil equipment including pumping units, drilling rigs, special vehicles and refining & chemical industrial equipment etc. Sogiant Oil Equipment Group's products are superbly engineered and quality constructed. With accumulation of decades of abundant experience in research, design and manufacture, it has made its brand a golden assurance of responsibility and reliability.

Sogiant Oil Equipment Group is formed by several subsidiaries including Lanzhou Sotrong Petroleum Machinery Manufacture Co., Ltd, Daan Sogiant Petromach Co., Ltd, Shanghai Sogiant Machinery Import& Export Co., Ltd and Sogiant Petroequip USA Corporation etc.

Sogiant Oil Equipment Group has its own resourceful R&D centers and machining centers including gear reducer machining center, as well as foundry, heat-treatment plant, structure plant, assembly plant and other functional departments. It possesses several patented products developed by itself. Sogiant Oil Equipment Group has a capacity of producing 3000 sets of pumping units with gear reducers, 240 sets of mud pumps and other oil equipment annually.

The products of Sogiant Oil Equipment Group fully comply with the API specification and other oil industrial standards. Sogiant Oil Equipment Group provides various API pumping units sizing from 25~1824 including conventional, rear mounted and front mounted (Weatherford is the exclusive distributor of Sogiant for FM pumping unit in worldwide markets, meanwhile Sogiant Oil Equipment Group is the sole supplier of FM units for weatherford.), mud pumps consisting of F series, 3NB series and PC series as well as sucker rods, downhole pumps, drilling rig components and other excellent oil equipment to satisfy its all kinds of customers globally.